The Dangers of Parasites
Gastrointestinal parasites and the diseases they cause were long thought to be uncommon or difficult to detect. In fact, this is not the case. These are literally and in reality "bugs" and are extremely common, with the majority of them directly affecting your gastrointestinal tract.
Helminths, which include worms like tapeworms, hookworms, and roundworms, are the most common and widespread parasites. These complex animals have a tendency to act quickly, causing symptoms to appear in weeks or even months.
Protozoa, small one-celled organisms that develop symptoms slowly, are at the other end of the spectrum. They can, in fact, go undetected for years before causing autoimmune stimulation, inflammation, and immunological dysfunction.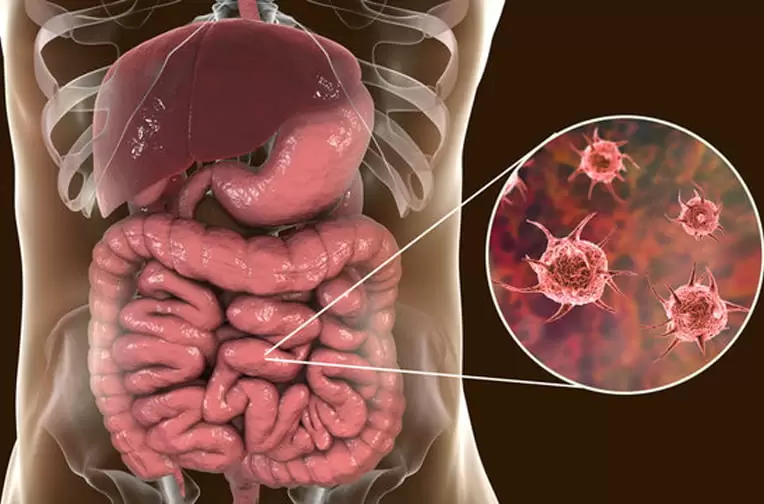 What Leads to Infection
Internal parasites are "devious" organisms that can remain undetected in your body for months or even years. Their method of infiltrating the body is also misleading. The following are some of the most common vectors:
Swimming: Most parasites flourish in water, and even chlorine present in pools isn't always effective at eliminating them completely. Rivers and lakes, on the other hand, are dangerous parasites-prone environments
Food: Parasites can be easily spread if meats and seafood aren't cooked properly or produce isn't washed adequately.
Nursing Care: Changing diapers or bathing adults or children, puts you at risk of infection.
Contaminated Water: In impoverished nations, well water and sometimes even municipal drinking water can readily be infected with parasites.
Outdoor Activities: Trekking, camping, and horse riding are among activities where parasites might be found.
Common Symptoms:
It is critical to recognize that different parasites cause different reactions in those who are infected. These reactions frequently go undiagnosed or manifest as completely unrelated disorders. Below is a list of all the most common parasite symptoms.
Problems with the Gastrointestinal System (Diarrhea, Nausea, Bloating)
Poor Nutrient Absorption and Weight Loss
Chronic Fatigue Syndrome (CFS)
Anemia
Arthritis and Joint Pain
Bruxism (Teeth Grinding)
Fever
Inflammation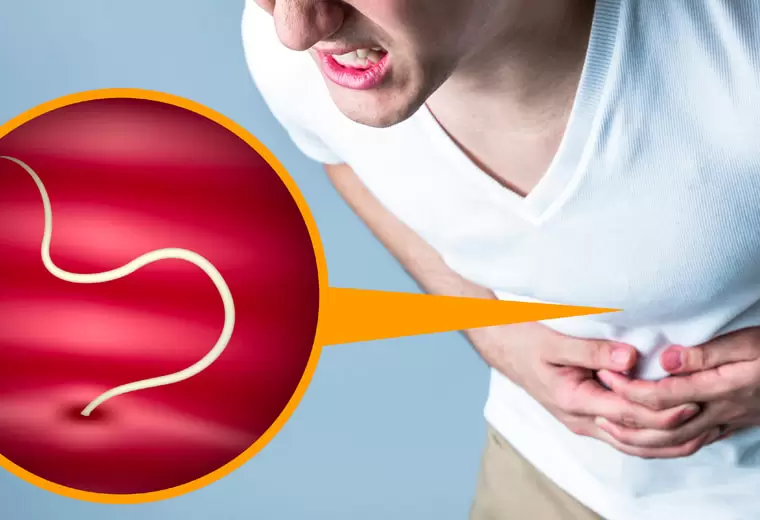 The Most Common Intestinal Parasites
The vast majority of helminth parasites are well known. Protozoa, on the other hand, are frequently misleading, especially given the vast number of different species. The following are some of the most common protozoan infections cases we encounter at our facility in Houston, Texas.
Blastocystis
Blastocystis, one of the most common gastrointestinal plasmodium parasites, has been linked to chronic disorders such as IBS and Recurrent Fatigue Syndrome, as well as more temporary symptoms. There are many different types, but not all of them cause symptoms right away. This is a concern, however, because people frequently go for years, if not decades, without seeking help.
Giardia Lamblia
Giardia Lamblia is a chlorine-resistant, water-loving bacteria that lives in the small intestine and causes a variety of symptoms such as nausea, diarrhea, bloating, swelling, and abdominal cramps. In severe cases, it can result in malnourishment, dehydration, and chronic illnesses such as leaky gut, IBS, and CFS.
Entamoeba Histolytica / Iodamoeba Bütschlii
These amoebas frequently prey on the immunocompromised and elderly. Although abdominal cramping and diarrhea are common symptoms, such parasites can live in the liver, brain, kidneys, and spleen, causing catastrophic damage and painful abscesses if left untreated.
Cryptosporidium
This is a parasitic infection that primarily affects farm animals and spreads via polluted water sources. Because it is chlorine resistant, it grows in public swimming pools and water slides. Abdominal pain, diarrhea, vomiting, and other symptoms usually appear five to ten days after the infection spreads. Transmission is much more common in people who have already been compromised by Lyme Disease, which is also common in The Woodlands and Houston.
Toxoplasma Gondii
Toxoplasma gondii, perhaps the most well-known of all the names mentioned, has infected roughly one-third of all adults in the United States at some point. Water pollution, raw meat, and cat feces are all common sources. Even if not everyone is affected, the parasite can cause severe complications such as migraines, vision abnormalities, and seizures.
Using Functional Medicine to Cure Intestinal Parasite Infection at Internal Healing and Wellness MD, Houston
Since each form of parasite demands a particular sort of therapy, we always recommend seeking expert help whenever a parasitic disease is suspected. Most helminths and protozoa can be detected through blood tests and stool samples, allowing us to tailor a treatment plan to your individual health needs.
At Internal Healing and Wellness MD, we have treated patients from Houston, Conroe, The Woodlands, and the rest of Central Texas with unique diets aimed at stopping parasitic worms and re-establishing the stability of your microbiota. Anti-parasitic foods include probiotic and vitamin C-rich foods, as well as garlic, beets, carrots, and papaya seeds.
If you're experiencing parasite infection symptoms or have a persistent ailment that you can't seem to pin down, our Holistic and Functional Medicine experts can assist you.
Book Your Consultation Today.
With a 60-minute initial consultation, our patients will have plenty of time to comprehend and understand their health conditions as well as their medical history. Gathering this vital information will help us in developing the lifestyle plans that are best suited to their routine.
Start Your Healing Journey
At Internal Healing and Wellness MD, in The Woodlands, the team of Functional Medicine doctors and digestive health experts, is dedicated to assisting you in your pursuit of health and physical wellness. Recognizing the progress you make and acknowledging your setbacks is essential in determining your course. Our main objective and primary responsibility is to provide the patient with proper guidance so that they can enjoy a satisfying and healthy life with the use of a mix of knowledge, therapy, and assistance.

A Fresh Start
Get in touch with us by making an appointment via phone or email. We will do our best to respond to your inquiries and concerns, and also to take the time to listen and collect information that will help us in determining additional ways to provide better service.

A Helping Hand
Our job here at Internal Healing and Wellness MD in The Woodlands, is to assist you! We believe that your journey should begin with a meticulous evaluation and analysis of different areas of your lifestyle, such as your habits, health, and social life. This assessment will not only allow us to identify likely causes of potential health problems, but it will also assist us in developing a plan suitable to you and your daily routine.

The Support You need
Our team of holistic doctors and Functional Medicine doctors is here to help you every step of the way, so that your focus, even if temporarily diverted, can be redirected to your progress. Accordingly, you will be able to grow and begin to achieve and reach your health and fitness goals. The most significant benefit is the optimization of your recovery and how it inspires a lifelong improvement in health conditions.
Happy Clients Say About Us
Spent 10 1/2 hours in the ER where my husband and I Contracted Covid. We were out of State and being treated like a herd of cows is 100% what
Read More we attributed the exposure to. Were able to reach Dr Khan who prescribed exactly what we needed. Anxious to start feeling better so we can head home. Dr Khan is always very attentive and very detailed. We are both in our late sixties and he is by far the best Doctor we have ever had. Would highly recommend him to anyone and everyone.

Gayle Maddux
7/26/2022

DR.Khan is incredible, Kind and caring Doctor. He takes time with the patient to Help them with their Health issues. Highly Recommend.

Nafeesa Saleem
7/17/2022

Dr Kahn is one of the most ethical caring doctors I have ever seen as a patient. I have been an RN for almost 40 years and have used and
Read More worked with many doctors. It is very rare to find one with a high degree of knowledge, who also has a high degree of integrity and compassion for his patients!

Sammie Rutledge
7/10/2022

Dr. Khan and his team are first rate. They have the patience's health as a top priority. I had a personal call from the doctor at 8pm!! He completed
Read More a complete health consultation and was able to prescribe medication that really worked!! 5 stars is not enough for this life changing team.

H Neddeau
5/17/2022

Dr. Khan is a wonderful doctor! He is kind, attentive, and truly cares about the wellbeing of his patients. Dr. Khan will dig into root causes and not just throw
Read More medication your direction - he's thorough, wholesome, and treats every patient with a unique approach. We all have bodies - but our bodies are all different. My family and I appreciate Dr. Khan and his knowledge so much! You can't go wrong with his practice.

Megan Bludau
5/17/2022

Dr. Khan is one of the best physicians I've ever encountered. His attention to detail and desire to truly help his patients is immediately evident in your first conversation with
Read More him. If you're looking for a doctor that really wants to help you get to the root of your issues and fix them, not just cover them up, see him! You will NOT be disappointed.

Cody Field
5/12/2022

I can't say enough great things about Dr Khan! He was so prompt, kind, professional, helpful, efficient and available. He changed the C*ovid game for my family and many friends.
Read More Instead of this illness being a time of stress, uncertainty and severe illness, it was a time of preparedness, efficiency and healing with minimal symptoms. He provided relief at the peak of delta for many families and I know, saved lives. I shared my experience with every person that got sick or had questions. It's hard to find knowledgeable and trustworthy providers these days, he by far surpasses that!

Angelynne Baugher
5/11/2022

This is the best doctor experience I have ever had. Functional medicine has changed my life. Thank you!

Activate Dev
5/08/2022

I have been going to Dr. Khan for several years. He has helped me through numerous difficulties with my health. He is all about finding the root cause
Read More of problems and not just about throwing pills at you which was really refreshing. I was diagnosed with RA last year and have been having a lot of pain in my shoulders and hips. He suggested a new treatment he has developed to open up the fascia. It is not very comfortable at first, but once he got done I was able to have full function of both shoulders (before I couldn't even lift my arms up past shoulder height) and my hip that kept locking up and felt like it was giving out was back to normal again. I would highly recommend him for any and all of your medical needs as he is 1 in a million!!!!

Kimberly Sere Richard
5/05/2022

Long Covid is no joke, and finding a local health care provider to listen with no political agenda and order the appropriate blood work and prescriptions tailored to my symptoms
Read More is still, after 2 years, non-existent in my area. But a concerned friend referred me to this practice over 1,500 miles from my home. A simple phone call led to a telephone consultation with Dr. Khan, who listened attentively to my 6 month struggle, asked questions and patiently verified my answers, and not once in our conversation did he make me feel rushed. He was able to locate a local lab to get my blood work done and find a pharmacy who would fill my prescriptions. He also recommended several natural supplements and even offered his discount to purchase them. After one month, my body is responding well to the treatment. My follow-up telephone appointment with Dr. Khan last week was as positive as the first, and I am grateful for his willingness to fill this need for so many of us that were left stranded without proper Covid treatment. He is an answer to prayer!

Karen Shoaf
5/03/2022

Dr. Khan is one of a kind! Overly caring, patient and knowledgeable, he really makes everyone feel like they are being listened to and in very good hands! His
Read More methods have been amazing clearing up all our families health thus far and we cannot wait to continue working with him, confusing to feel better and getting to be our healthiest selves! Highly recommend!

Put Your Health First
3/08/2022

Dr Khan is wonderful he is very intelligent he has given me hope and and he just very passionate about healing people I look forward to talking to him again

Ruth Ayala
1/17/2022
Questions?
In case you have any questions or queries regarding the services mentioned or if you require any further assistance, feel free to contact me or send me a message. Individualized medical, lifestyle, and exercise-based plans and advice are easily accessible for less than $5 per day. Your goal of achieving real, long-term results and living a healthy, regulated lifestyle is just a step away.
Start Your Wellness Journey Today
If you're in the Greater Houston area, including Spring, Conroe, Katy, Tomball, and The Woodlands, Dr. Khan and his staff are standing by to help you change your life and lifestyle today.
Get In Touch
We are here to help you feel happy and healthy again through our revolutionary healthcare model that's evidence-based, supportive and personalized to you.
Phone
281-475-7845

Email
info@ihawmd.com